Green Ticket Cash Giveaway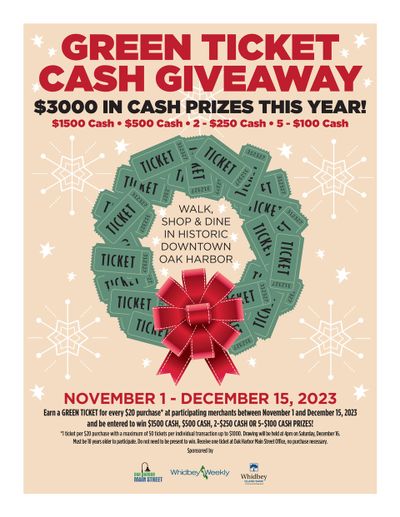 Green Ticket Cash Giveaway event allows customers who shop at participating downtown merchants to earn tickets to enter to win cash prizes. For every $20 spent, with a maximum of $1000 per purchase, a customer will receive one green ticket. Cash prizes are $1500, $500, two $250, or five $100.
Double on Shop Small Weekend, November 24-26.
A big shout out to Heritage bank for sponsoring our prizes.